The Carnival of the Concord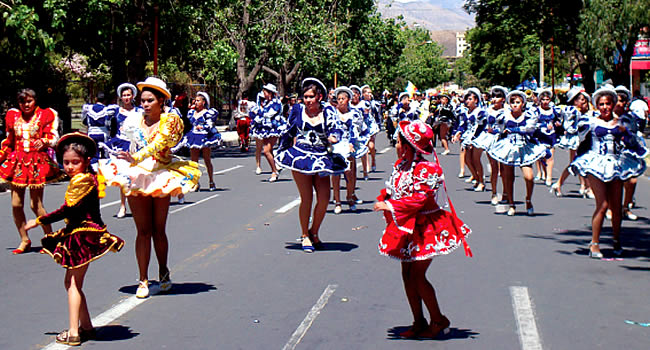 The Carnival of the Concord, has its origin in the carnival of old that arrived with the presence of the Spaniards. It is one of the most popular and democratic parties in the country, since all sectors of society participate without distinction.
The carnival Cochabambino, begins on Thursday of compadres and continues with the following Thursday that celebrate the same way the "comadres". Thus, within these activities, the traditional "Puchero Fair and Festival of Accordion and Concertina" takes place. After this date, the first Sunday continues the party in the morning with the children's choir, a celebration in which the participants participate. Ch'alla, an Andean rite that has managed to become one of the most ingrained habits of our town, consists of challenging and / or throwing with drink and performing another Type customs like the K'oa that is a preparation with several herbs and other ritual elements that are offered to the Pachamama (Mother Earth) so that objects and goods that are acquired are conserved more time and also so that good luck accompanies during the year.
the Mardi Gras party in Cochabamba Corso concludes with the Corsicans, also called Carnaval de la Concorde event that brings together the largest number of fraternities and folk groups that are dance music accompanied by prestigious bands. In this party, you can see the dance of the Caporales, Morenada, Tobas, Negritos, and a number of artistic expressions that congregate in Cochabamba to bid farewell to the carnival.
During this celebration also other festive activities are realized like dances of masks, challenges, mojazones, ambrosías, etc.
DATE
Between February and March
TECHNICAL DATA
Location: City of Cochabamba
Address :  Paseo del Prado and Av. Circunvalación.